Required fields
(marked with an asterisk) must be filled out with relevant and correct information
Else your request will not be processed.

Please do not waste your own and our time filling out the form with gibberish. It is screened by a human being.


How do I pay?
Renting: You pay via Paypal. The transaction takes only a few minutes, and you can start working immediately after. We assume that you already have an evaluation version, which we will renew with the number of hours wanted.

Purchase or leasing: You transfer the money to our bank. The address is on the invoice you'll get.

If you already have an evaluation version of the program we'll only mail you the invoice. As soon as we receive the payment you will get a serial key for the full version.

If you don't have an evaluation version - but we do encourage you to try out the program before buying it! - we will mail you one along with the invoice.
Do you have any comments or questions?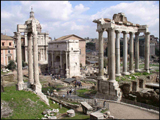 Visit our forum